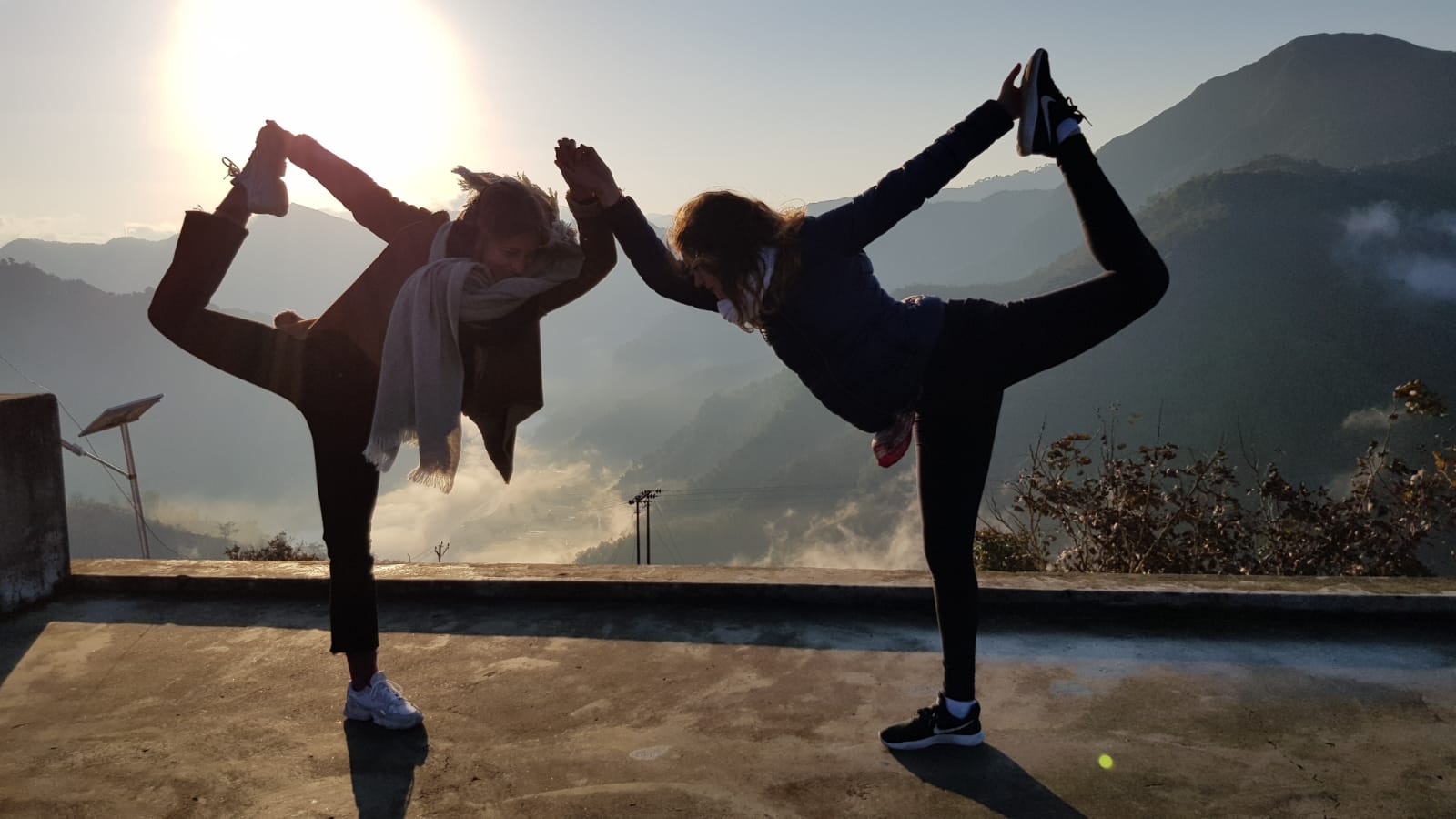 So many times we go through a day and have so much chattering going on in our mind. We worry about family, friends, work. We worry about conversations we had, words we regretted saying, or wish we had said. We worry about the future, about what tomorrow will bring.
It all feels pretty overwhelming and we wish we could hit "pause" just for a slight moment, just to finally take a breath. But what if we could actually do it? Stop for a moment? Not suspend time, but suspend ourselves? It is a practice of consciously dedicating time for our wellbeing. It can start by simply breathing in and out and noticing how we feel in that moment. Noticing the sound of our breathe or if it's cool or warm. Sounds easy enough? Well don't be disappointed to find out that it is not!
Most of time we find ourselves distracted and unable to focus. We are surrounded by appealing distractions that draw in our mind to take the easy way out instead of facing our challenges. The world makes it very easy for us to lose focus: we spend time on social media, or watching tv. Yoga helps you in many ways to regain your power to truly find yourself. It teaches you to observe and to take an honest look at your habits without judgment. It helps you finding clarity to your goals. Are your habits blocking your way to clarity and clear focus? Learning to observe your emotions and your thought helps you to recognise your patterns. Then you are able to respond to your emotions adequately – you are able to bring back your focus.Practicing Yoga through meditation or through asanas will extend what your learn on your mat beyond the mat and you will find yourself naturally balancing with more ease in your life.
Finding balance is something we hear quite often. Whether it concerns our job and hobbies, our diet, the time we dedicate to our family and the time we have for ourselves. Balance is that equilibrium between forces. In order to find balance you have to find your centre of gravity. When something is out of balance, it means your centre has moved. When we balance, we align our body's centre of gravity with earth gravity. Quite literally, we place ourselves in physical equilibrium with a fundamental force of nature. Although we can't achieve this balance by remaining absolutely still. The constant effort to centre and re-centre, brings not only our bodies into balance but also our impulses, thoughts, emotions. Either it is mental or physical, we have to focus, we have to have strength and we do need to be aligned.
And this is how you can simply understand how practicing yoga will allow you to find calmness in the flow or worries and concerns of your life we talked about early on. Equilibrium brings calm. 
Best Yoga School in Rishikesh || 100 Hour Yoga Teacher Training in Rishikesh || 200 Hour Yoga Teacher Training in Rishikesh || 300 Hour Yoga Teacher Training in Rishikesh || 500 Hour Yoga Teacher Training in Rishikesh || Online Yoga Teacher Training Course || Best Yoga Courses in India || 100 Hour Yoga Teacher Training in India || 200 Hour Yoga Teacher Training in India || 300 Hour Yoga Teacher Training in India || 500 Hour Yoga Teacher Training in India