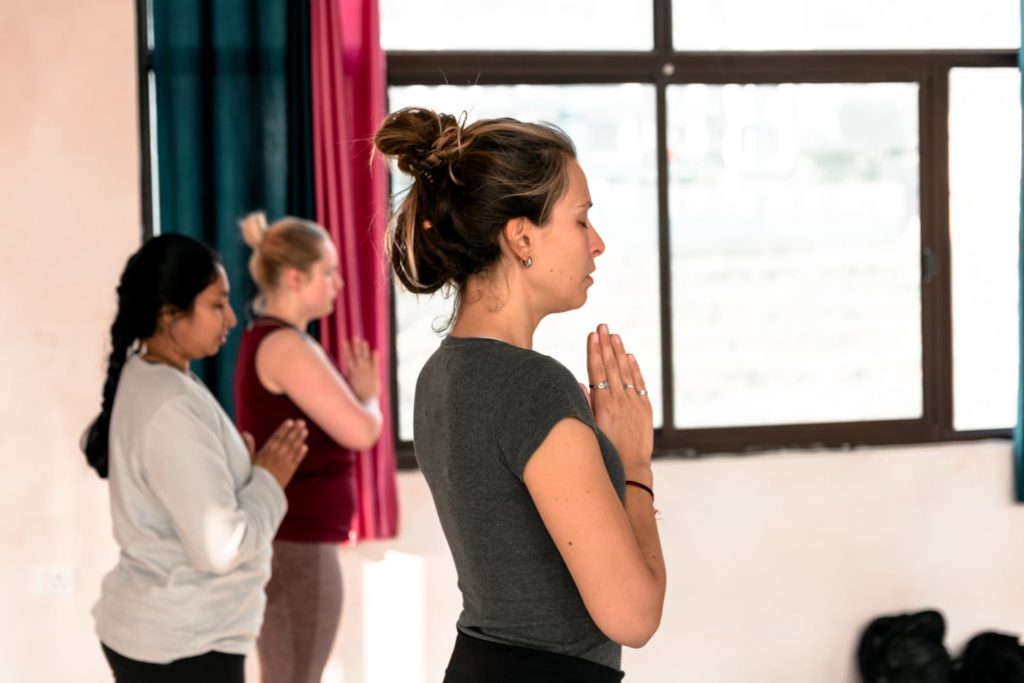 It's times like this, when the world as a whole is suffering, that the real practice of yoga takes place. To put it simply, yoga means unity and the one truth at the heart of our existence is that all is one. Everything that is happening outside of us is a reflection of our own individual inner worlds. There is no separation. Humanity, as a collective, is suffering together. Yet, at the same time we have been separated, isolated. We can see this as a reflection of how we are all still divided, living as though we are separate from one another. This time is a blessing, an opportunity to go within ourselves and do the inner work that needs to be done. It's a time of self-reflection and creativity. We spend our lives working on everything outside of ourselves, going from one thing to next, constantly moving. It's leaves no time for stillness, no time for feeling, no time for living. It prevents us from experiencing our own inner suffering. It's exhausting, not only for us but for the planet.
This exhaustion creates low immunity for us and the earth. When our bodies can no longer fight against the level of stress from our minds and the earth can no longer fight against our mindless actions, disease takes place. All suffering is mental suffering, all suffering is spiritual suffering. When we suffer the planet and all of the life that it encompasses suffers with us. They are not separate.
So, where do we go from here? The answer is simple, we go within. We take a good look at ourselves, we reflect, and we take our true position as the observer. We take this opportunity to look at the parts of ourselves that we fear, and feel into our own darkness that has been created by the illusion of separation. But, in order to heal, to truly change, it is not just about what we do, it is how we do it. How do we heal? You see, when the illusion of separation is gone there can be no more hatred left in the world, no more resentment, jealousy or greed. All that is left is love. Therefore, the intention behind how we do what it is that we are doing is most important. Our intention must be that of love, it has to come from the heart.
In these times when our lives are spent in a rush and doing things mindlessly (because who has the time?) we loose the conscious intention behind what we are doing. We loose our mindfulness. We loose our grace. So, this time of isolation is our opportunity to slow down, to regain our minds, our mindfulness, and find the stillness of our being. It is our opportunity to give ourselves the love we've been missing, and to share it with those around us. It is a gift of time to do the things that light our souls on fire, but have been pushed aside for far too long.
Best Yoga School in Rishikesh || 100 Hour Yoga Teacher Training in Rishikesh || 200 Hour Yoga Teacher Training in Rishikesh || 300 Hour Yoga Teacher Training in Rishikesh || 500 Hour Yoga Teacher Training in Rishikesh || Online Yoga Teacher Training Course || Best Yoga Courses in India || 100 Hour Yoga Teacher Training in India || 200 Hour Yoga Teacher Training in India || 300 Hour Yoga Teacher Training in India || 500 Hour Yoga Teacher Training in India
Jessicah Birch