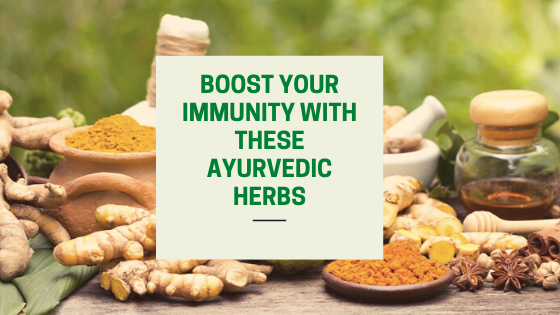 Presently the whole world is infected by the deadly Corona Virus. Many peoples are getting infected and dying due to the Novel Corona Virus, COVID 19. Till now scientists all around the world are working day and night to find the vaccine that can fight with COVID 19 virus. But the speedy spreading of the virus is the major problem that the whole world is facing right now. It results in the complete shutdown of the cities and the running wheel of the economy but above all these, it results in the loss of life of the humans. Visit Us : https://www.vinyasayogaashram.com/
Scientists reveal the fact that the "Immunity" is the key to fighting against this virus. The person with a good immunity power or defense system can heal himself fastly and protect from this virus. So until the researchers found the adequate vaccine to the diseases, the health workers and leaders of the world are focusing on the way to boost immunity. Yoga and Ayurveda are the two Sure shot ways to enhance the immunity of the body and build a strong defense system inside our body.  Have any queries? get answer from https://www.baliyogaashram.com/
This article is about the herbs that are effective in boosting the immunity of the person. These are:-
Haldi or Turmeric
Turmeric or Hali is one of the important Ayurvedic herbs use in the treatment of many diseases. Apart from an antiseptic herb, Hali is used widely in boosting immunity. Turmeric is used to cure dental pains, fatigue, and pain-related conditions. However, if someone consumes Haldi in a large quantity it can result in gastrointestinal problems.
Tulsi or Basil
Tulsi can be easily found in every house in India. Apart from its spiritual importance, Tulsi is a natural remedy in boosting immunity. Apart from boosting immunity, it is very helpful in fighting fever, cough, cold, and so on which is a major symptom of COVID 19. However, a person with a lower blood sugar problem should take proper precautions while consuming tulsi.
Shahad or Honey
Honey contains many fitness and health benefits that help in eliminating allergies, cough, and excess fat from the body. Honey also helps in building a strong defense system of the body. Although a person with high blood glucose levels should avoid consuming honey.
Amla or Indian Gooseberry
Amla is the key ingredient of many medicines from the ancient era. Amla is used against diseases such as atherosclerosis, stomach disorder, high cholesterol, osteoarthritis, obesity, cancer, pancreas swelling, and joint pain. Apart from this, it helps in building the internal structure inside our body that helps in building antibodies inside the body. However, avoid taking amla in case you had undergone surgery, bleeding disorders, and liver problems.
Ghrit-kumari or Aloe vera
Latex and gel produced by Aloe Vera are used in various medicines such as skin medicines. It can be a good option for a person who is suffering from diseases such as diabetes, osteoarthritis, and obesity. It can be applied to hairs to get rid of dandruff problems. Aloe vera is also given in the liquid form to boost up the immunity. However the excess consumption of weight loss, muscle weakness, diarrhea, and kidney problems.
Sonth or Dry Ginger
It is one of the key ingredients of Indian kitchen. As one of the most common antioxidants, it is widely used in controlling pains, diabetes, cholesterol, and arthritis. However, its excess consumption can result in acidity and diarrhea.
Adark or Ginger
Ginger is one of the key herbs in boosting the immunity of the person. It helps in building the antibodies inside our body to fight against the harmful external elements such as germs and viruses. Apart from this, Ginger is also used in treating arthritis, high cholesterol, stomach problems, and menstrual cramps. Excess use of Ginger can result in heartburn and stomach upset.
Giloy or Tinospora
Giloy is an ingredient of many ayurvedic medicines that helps in fighting against fever, and infections. Giloy is highly recommended in case of low immunity as it is considered as a spanking immunity booster herb. However excess use of Giloy can cause heat sensation.
Dana Methi or Fenugreek Seeds
Dana Methi apart from essential kitchen ingredients used in preventing diseases such as cramps, diabetes, cancer, high blood pressure, intestinal gas,  flatulence, and many others. it is a perfect immunity booster herb. Excess use of Dana Methi can cause the problem of Diarrhea.
Mulethi or Licorice
Mulethi is used in curing infection and throat problems. A natural immunity booster herb is also used in the treatment of melisma, itchy skin, and eczema. However, if someone consumes mulethi in excess quantity it can cause the problem of high BP.
Dalchini or Cinnamon
Cinnamon is an antioxidant, antibiotic, and anti-inflammatory herb that is used widely in Ayurvedic medicines. However, Cinnamon can show side effects such as allergies and irritations, lower blood sugar, and toxicity.